We're pleased and honored to offer these services to help you be more successful in your professional efforts, with your care for patients in offices, clinics, hospitals, etc.
We are making life easier for Hundreds of Thousands of Medical Professionals, (with projections in the Millions) who are treating patients nationwide, that need their care.
How many hours have you wasted tracking down credentialing data or other documents? How many hours have you lost to administrative chores and mind numbing tasks? If you're like so many medical professionals, the answers are too many and too many.
So we thought it was about time someone built a complete platform that is rapidly expanding to let you focus your attention on more important things... like growing your career.
Creating your profile takes just a few minutes, and it costs nothing for you as a medical professional to be more successful. Come aboard today so you can focus on what's really important in your career.
Our professional members welcome you to join with them and enjoy the care and service provided by our "INTIVA Program".
We've made it easy for you, so "Do It Now"... Click http://www.intivahealth.com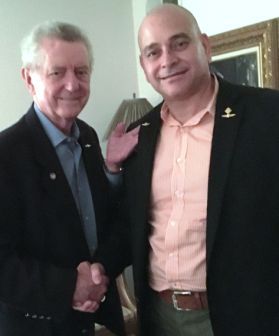 Sincerely & Respectfully yours,
R) Alexander Candelario
Founder & President, Practice Interactive LLC, dba INTIVA...
And, a Senior Advisor to the Golden Rule Society charity