Want to save thousands of $$ with Solar Power... with no money out of your pocket?
Here's the program:
1. You cut your monthly electricity cost by as much as 50% with cleaner power.
(Savings vary by usage and location)
2. Solar Power should increase the value of your home by 5% to 15%.
3. Once your contract with the installer is paid off, your energy is free... forever.
4. You may be qualified to receive Federal, State and Local Tax credits... cash.
5. To learn how your solar power will also be keeping our world's air, sea and land cleaner for all of us and future generations...
Visit https://powur.com/goldenrule.society/getsolar
(The link above is spelled Powur because we want "U" in Powur. :)
6. Please forward this to your church and your favorite charities.
Simply said... our Golden Rule Society has been helping children, churches and charities for more than 45 years. And, we're all non-paid volunteers.
7. We'll offer the same Solar Power Program to save them, like you, multi-thousands of $$ with no money down.
8. And, just think of the power you'll have in the event of an Electromagnetic Pulse situation... where every non-solar powered building will be in darkness, without any electricity to keep their family safe and warm. Having your solar powered "home battery", to store your solar energy in the event of a power grid meltdown, will allow your life to go on as normal as possible
Thanks for your time to see how together we can help better the lives of others.
Blessings to you and yours now and always.
Sincerely and Respectfully,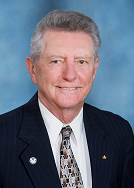 Len,
Nobel Peace Prize Nominations in 2003, 2014 & 2017
Help Make it a Better World.
PS I heard on the radio that electricity rates are going up this summer. That's no surprise, so you have everything to gain and nothing to lose.
PPS Click the link in #5. Do it now. You'll be so glad you did.